Timothy Hay

Our most popular hay!

All other hay including:Orchard Grass & Hay Mixes

Variety Boxes, a great way to get multiple hay types in one box.

Buy any 2 20 lb boxes and get an extra 5 lbs of the same hay!  We automatically ship your 2 boxes together and include an extra 2-3 lbs in each of the 2 boxes. You just have to purchase 2 20 lb boxes in the same order! Click on the photo to the left to order.

Ordering policy:

Orders are done via Internet website. If you are having trouble with website or would like to order by phone, all orders will be taken Monday-Friday 8am -5pm P.S.T. Credit card only will be accepted. An answering machine may take your phone call and we will return all calls during our regular business hours. Thank you for your business.

Return policy:

Our hay products are shipped in excellent condition. If your shipping address is wrong and FedEx cannot deliver your box, you will be charged for shipping and you will be charged again to re-ship your order. If for any reason you are not satisfied with the quality of hay received we will issue a full refund for the original purchase price once the product is shipped back (at customers expense) and received by Sierra Valley Hay. Please contact us or any further questions.

Shipping policy: All our products are shipped via FedEx Ground within 5 business days of submitted order. Being a small family owned and operated company (we are talking mom and pop) operation we try our best to ship out as soon as possible. We DO NOT ship on holidays.

Delivery can take up to an additional 2-8 days AFTER order is SHIPPED from our ranch. Winter weather can add to these delivery estimates.

Use of products :

Hay is grown outdoors in the wild. We make every effort to insure its quality when shipped. However it is possible to find foreign materials and weeds present in hay shipped. For the safety of your pets & animals always inspect your hay when feeding, and make sure it is safe to consume.

Sierra Valley Hay assumes no liability for the quality of hay when fed. The choice to feed this hay ultimately falls on the pet owner. If in doubt...Dont Feed....you can always call us! sierravalleyhay@gmail.com, 1-800-421-6369

Our hay is all natural, it is grown by us on our family farm (never outsourced) it's packaged to stay fresh for months, and boxed when ordered by hand by us too!

Note: Our hay is grown each year under different conditions in the wild, not every year produces the exact same hay, we try our best but we are at the mercy of mother nature.

FREE SHIPPING ON ALL OUR HAY

Contact Us:

email: sierravalleyhay@gmail.com

phone: 1-800-421-6369

NEW BOX SIZES:

10lb Box - 8" high

15lb Box- 10" high

20lb Box - unchanged- 13"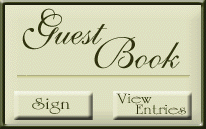 SVPH is now CLOSED

-Thank you to all who have supported us over the years you mean a lot to us!